Navigation
At the header and footer, we placed important information about your account settings and our policies. You will find basket at the top menu to the right-hand side.
To find product: Just below account settings information we placed search tool. To find particular product just type name of it, eg Pai Mu Tan and click search or press enter button on your keyboard. Desired product page will appear below. If type name of tea group, for example Earl Grey, all product related to this phrase will appear below. Below company logo you find horizontal menu bar including ALL PRODUCT button. When click on it below will appear all product groups. Click on desired group to find particular product. Click on product name or picture will take you to the product page with full description and information about it. Next to ALL PRODUCT button we placed HOT OFFER button. Click on it will take you straight to discounted products. And again, click on particular one will take you to the product page with full description and information about it. On all pages, excluding home page and basket page at the left-hand side you will find vertical positioned purple buttons with names of most often visited groups of product. Single click on it will take you to the relevant product group. All navigation is taking place within one still window. If you want to open another window right click on the any link will open drop down menu with many options to let you chose preferred one. At the product page within description we highlighted on orange links we think may be useful to you. If products are related like Pai Mu Tan and Shou Mei the click on highlighted link will take you to the new window with product`s page.
Packaging
Someone say: our product deserved for exclusive packaging.
We rather say: our customers deserved for exclusive product with proper packaging without rising product price.
All our tea is hand processed at the day of dispatch. All our Eco-Friendly teabags are heat sealed at the day of dispatch to ensure freshness and aroma of the tea. After seal, the teabags are placed in to the two or three layers' pouches and again pouch is heat sealed. All our loose-leaf tea as our teabags is placed to the two or three layers' pouches and heat sealed at the day of dispatch to ensure freshness and aroma of the tea. We improved our range of packaging and now we offer metal tins and cardboard tubes with membrane to ensure and preserve freshness, aroma and all properties of our teas. See range of our packaging on the pictures below. Our customers can choose packaging using drop down menu with prices at the product page. Than we put carefully chosen type of packaging in to the box and parcel is ready to post it. We use different pouches to pack different teas as not all teas required same space. For example Oolong tea in opposite to Pai Mu Tan required less space and we can easily put 200 grams in to big pouch when same pouch will contain no more than 50-60 gram of Pai Mu Tan tea.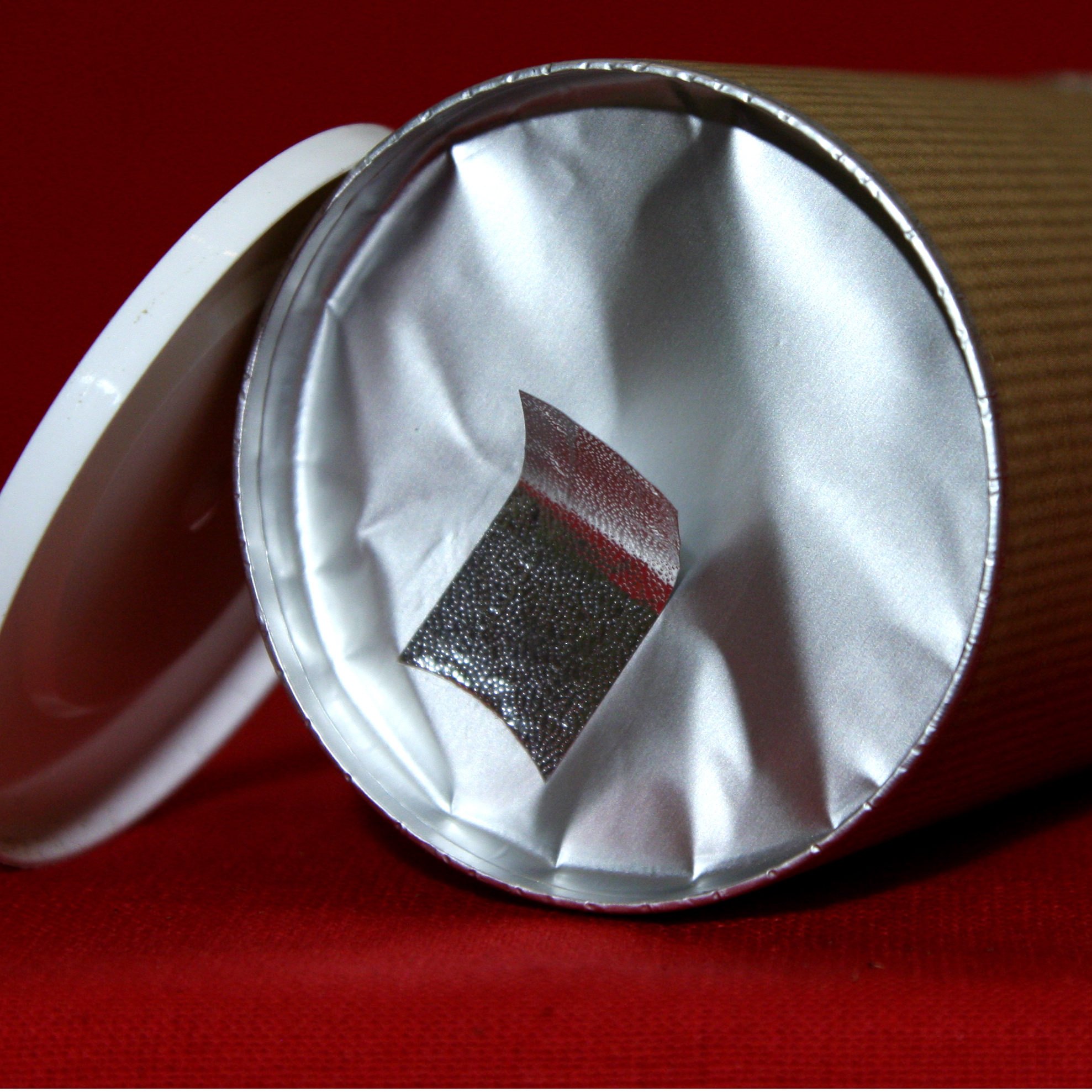 Brewing
As there are no two same individuals at the world there is no two same palate. All our brewing information is a guidance and suggestions. We recommend to do first brewing following our brewing suggestions and with time change it following your own taste and experience.
What you find reading brewing section is only the most common type of brewing method. If there some limits or important information we put this to the brewing section. Only what we recommend strongly is not to brew tea at temperature higher than suggested, special green tea. Some types of green tea required brewing temperature NOT higher than 70 °C. If you would like to get more intensive taste out of the tea, we recommend to brew more leaves, not 3 but 4 or 5 grams, and brew it for a bit longer (make an experiment and become "tea brewing expert") rather than at higher temperature. Higher temperature would "destroy" tea taste when longer time of brewing will change it.
At our brewing tips you will find information about leaving or removing leaves from liquid. Why we think it is enough important to put this information at brewing tips. Not because we do not like bitter tea or think you do not like it. All is about "side effects". Tea could be energizing or soothing depend on time of brewing: at the beginning, up to 3 minutes tea releases caffeine which stimulate humans system, after around 3 minutes tea starts releases tannins. Side effect is tannins "eat" caffeine, so tea becomes soothing, calming drink. Another "side effect" is tea, because of tannins, becomes bitter. It significantly change the taste. Now you are the experts and you can handle and tea taste and benefits. And that is what we want you to be: tea experts.
Idea of subsequent brewing method is to find out more different taste layers of tea. If tea is brew following classic method, in "one go", all layers of tea flavour, all aroma aspects are mixed in one cup of complex tea liquor. Usual 200 to 250 mills. Subsequent method required more tea, sometime twice more than classic method, but in total, after 4 or 5 repetition you will have up to 500 mills of tea to taste and share with friends. With each brew after short period of brewing time leaves infuse tea liquor with just a part of its palette, each time different. Using this method tea lover is able to find out how leaves develops tea liquor changing its flavour and aroma. We suggest to have first brewing pretty short, sometime from 15-20 second. And each next bit longer. Special with white and green tea of highest quality such as Da Hong Pao , Shou Mei, Tai Ping Hou Kui, Pu Erh tea cakes and others of our Luxury selection teas. Be patient, discover your own way to enjoy and celebrate moment and dive to the tea culture with thousand years of history. This method is more celebration rather than just drinking tea. It is tightly wounded to Easter, special China and Japan, culture and tradition. Be mindful, calm down, focus on celebration the tea and spend some time out of rush and pressure of present times, contemplate the moment. Simply enjoy it.